Runkuraqay
Runkuraqay is an archeological ruin believed to be an administrative point left behind by the Incas.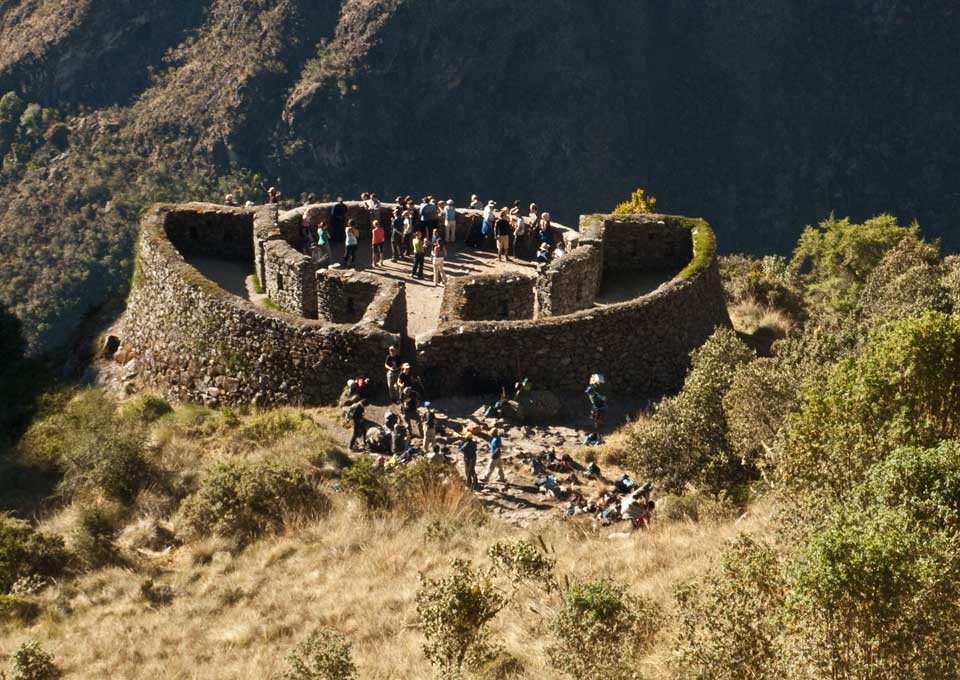 Runkuraqay or Runku Raqay (Quechua runku = basket, raqay = shed / derelict house / ruin) is an archaeological site on a mountain of the same name in Machupicchu District.
It is situated southeast of the archaeological site Machu Picchu and south of the river Willkanuta (Vilcanota). The ruins lie on the southern slope of the mountain Runkuraqay near the Runkuraqay pass, northeast of the archaeological site Sayaqmarka and southeast of the site Qunchamarka.
Runkuraqay on Google Map