Ollantaytambo
Ollantaytambo is a small town close to Cusco and an archealogogical site left behind by the Incas. During the time of the Inca Empire, Ollantaytambo was a royal estate and when the Spanish were on their conquest of what is now Peru, it was a stronghold of the Inca resistance. There is a train station where you can get on to go to Aguas Calientes and from there to Machu Picchu.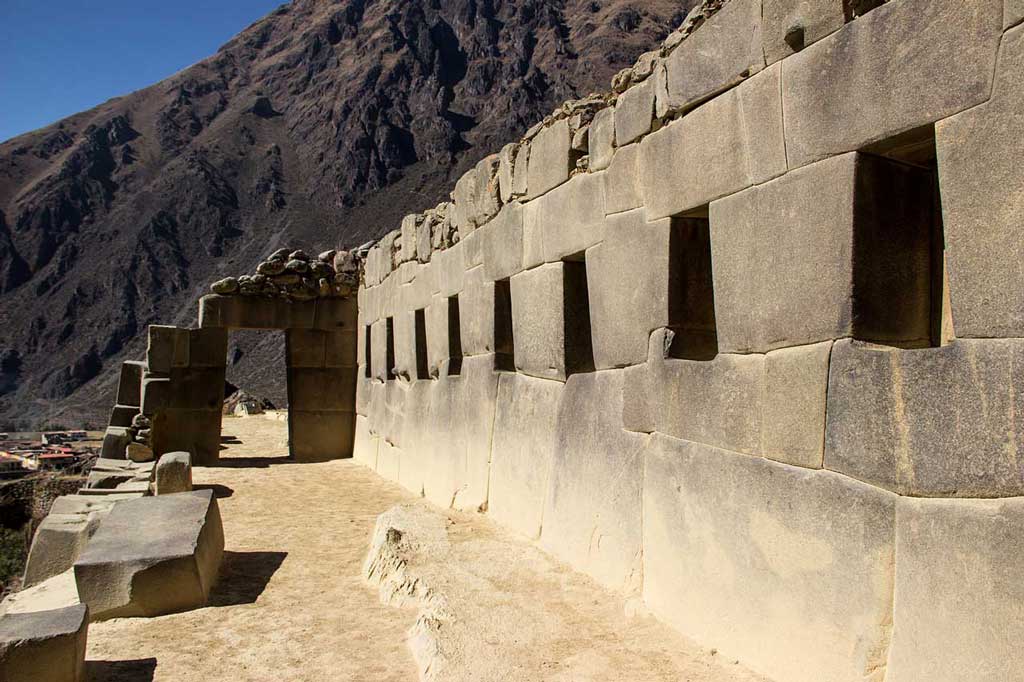 Ollantaytambo is located some 60 kilometers northwest of the city of Cusco. It is located at an altitude of 2,792 meters (9,160 feet) above sea level.
Nowadays it is an important tourist attraction on account of its Inca buildings and as one of the most common starting points for the Inca Trail.