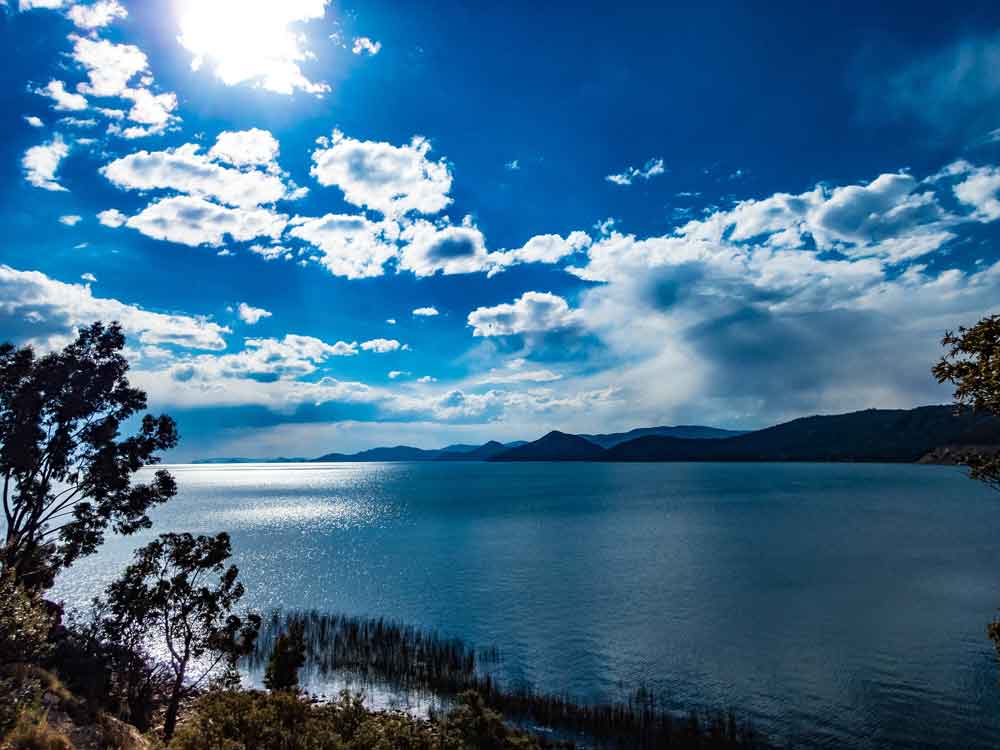 Description
When you want to change of the routine and know more places with a touch of adventure, we advise you to take this tour. For here you can travel to the best-known destinations in Peru, know ancestral customs, see landscapes, diverse flora and fauna and unique in Arequipa and Puno. You can also go along the Inca Trail that has been preserved since the time of the Inca Empire to Machupicchu. A destination you can't leave to know.
Day 1
morning
Arrive to Lima.
morning
City Tour Lima.
Day 2
morning
Flight Lima - Cusco
afternoon
Free Afternoon Cusco
Day 3
morning
Sacred Valley Pisaq
afternoon
Ollantaytambo, Chincheros
Day 4
morning
First Day Short Inca Trail to Machupicchu
afternoon
Machu Picchu Views
Day 5
morning
Guided Tour to Machupicchu
afternoon
Back to Cusco
Day 6
morning
Transfer From Cusco to Puno
afternoon
Arrive to Puno
Day 7
morning
Uros Islands Tour
afternoon
Taquile Island Tour
Day 8
morning
Return Puno - Lima
Day 1 - Arrive to Lima
---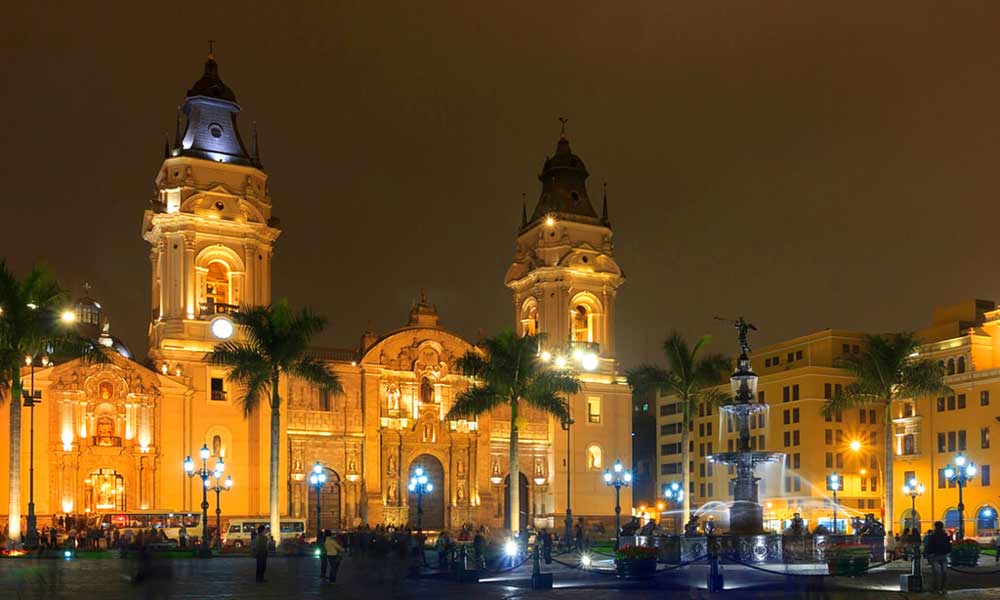 ---
Transfer in airport Lima to the selected hotel.
Lima Colonial City Tour
The tour begins with the gathering of our passengers from their hotels in Lima, then we stop at the Intihuatana Park, located on the Malecon of Miraflores, where we will observe the Pacific Ocean. We start our tour by modern residential districts of Miraflores and San Isidro. We observe outside the Huaca Pucllana, ceremonial pre-Inca temple pyramid shaped that has survived the urban sprawl of Lima.
We will continue our journey to the park El Olivar and the Financial Center then we drive to the Historic Center of Lima, declared by UNESCO in 1991 Cultural Heritage of Humanity, where the center of the Spanish colony was established in the sixteenth century and erected the first buildings. Know the Plaza San Martin, balconies and old houses, the Plaza Mayor and its most important buildings like the Government Palace, the Cathedral of Lima, the Archbishop's Palace and Municipal, Desamparados Station, among others.
We enter one of the most important monasteries of the seventeenth century. Where the relics of the three Peruvian saints "Santa Rosa de Lima, San Martin de Porres y San Juan Macías" are preserved. then return to Miraflores and ending our tour will have the option to stay in the Indian market in Larcomar and return to your hotel.
---
Day 2 - Flight Lima - Cusco (Free Day in Cusco)
---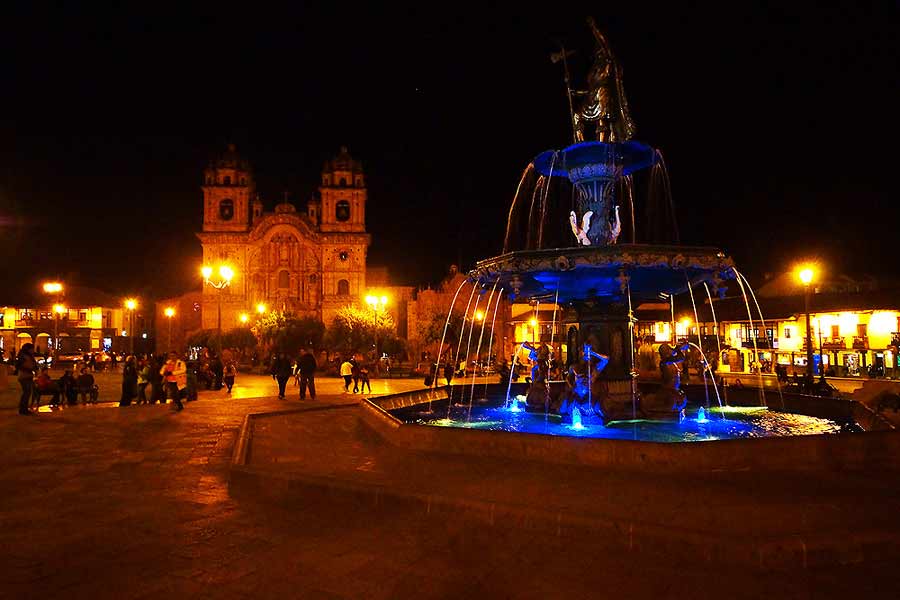 ---
Early breakfast at hotel.
At the scheduled time transfer to Lima airport.
Flight Lima - Cusco (on behalf of the Passengers).
Reception at Cusco airport and transfer to your hotel.
Free afternoon to acclimatize to the altitude or activities on their own.


---
Day 3 - Tour to the Sacred Valley of the Incas
---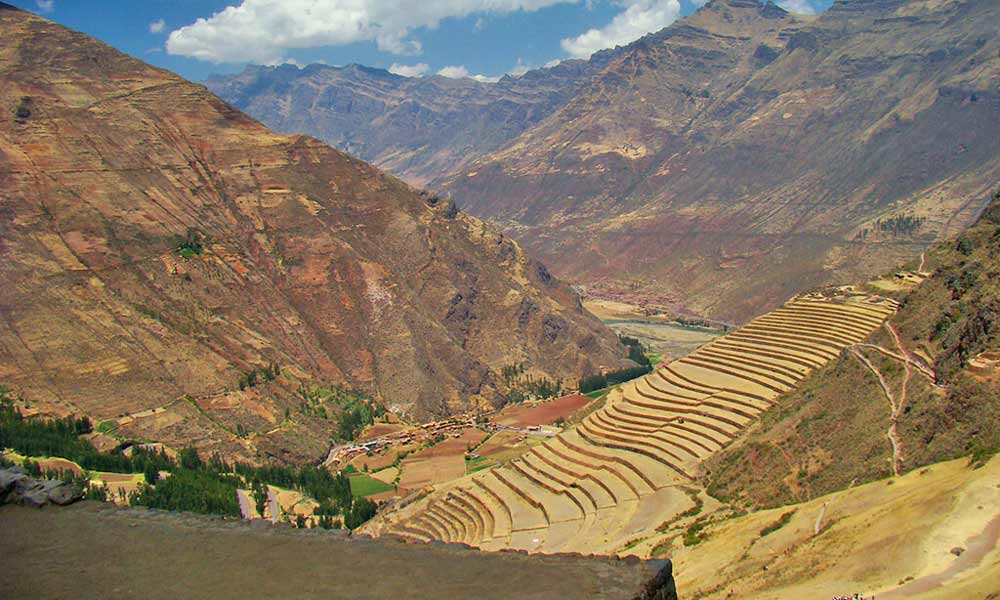 ---
At 8:00 am Pick up from your hotel to start our tour of the Sacred Valley of the Incas, we will be leaving the city to go through the Sacsayhuaman archaeological park and arrive at the Taray viewpoint, a wide viewpoint from where you can see the beautiful Inca terraces and the current cultivation land which surrounds the sacred river of the incas "Willcamayuc".
Later we visit the archaeological park of Pisaq, we will also visit the indigenous market of Pisaq, the quality is very colorful as the local inhabitants come to sell or acquire local products that the population needs. The Pisaq indigenous market is the best place to shop for handicrafts and souvenirs.
After a continuous free time, we will continue our journey towards Ollantaytambo, known as the last living Inca city. Ollantaytambo reminds us of a critical story of Love, a drama that makes love prevail over all obstacles, believes that this city was built by General Inca Ollantay in a moment of rebellion against the Inca's royal army to obstruct his union with the beautiful princess Cusi Qoyllor "beautiful star".
We continue with our guided tour and arrive at Chinchero, where its colonial and Inca temple reflects the current syncretism of these 02 great cultures, Chinchero is also known for its great weavers, who perform beautiful works with Inca techniques.
Lunch on this tour is included in the Urubamba village. We continue our trip and return to Cusco, through abundant farmland Arrival in Cusco at 19:00 pm, approximately time when you will be at the door of your hotel or place that you indicate.
---
Day 4 - Trek Tour In Cusco – Inkatrail To Km 104 – First Day
---
---
Early breakfast in your hotel.
Transfer by ITEP Van, from Cusco to Train station, later train service to Km 104 "Inca Trail Entrance".
Trekking Km 104 "Chachabamba to Inti Punku, the Sun Gate".
Today our trek takes us along the most impressive stretch of the Inka Trail. We'll visit beautiful Inka sites, see a variety of flora and fauna and get to take in the fantastic panoramas of the Andes mountains. Covering 16km of the trail our journey begins in the Sacred Valley and works its way up along an original Inca Trail to the Inca site of Wiñay Wayna before continuing on to Machu Picchu via the Sun Gate (Inti Punku).
As we make our way to Machu Picchu we'll pass through the lush and verdant cloud forest that covers the mountain and get to see a variety of plants, flowers and birds along the way. We may also see some larger mammals such as Viscachas (rabbit-like Chinchillas) and Spectacled Bears (if we are very lucky).
After a full day trekking, we'll arrive to the Sun Gate (Inti Punku) in the late afternoon and get our first views of Machu Picchu spread out on the mountain below. The light at this time of day is great for photos because there are few tourists so it's a perfect time to take some pictures of the site.
After we've passed through the Sun Gate, we'll carry on along the trail a little way before taking a side trail that leads us to Aguas Calientes, in the valley below where we'll check in to our hotel.
---
Day 5 - Tour To The Citadel OF Machupicchu "The Sunrise Experience"
---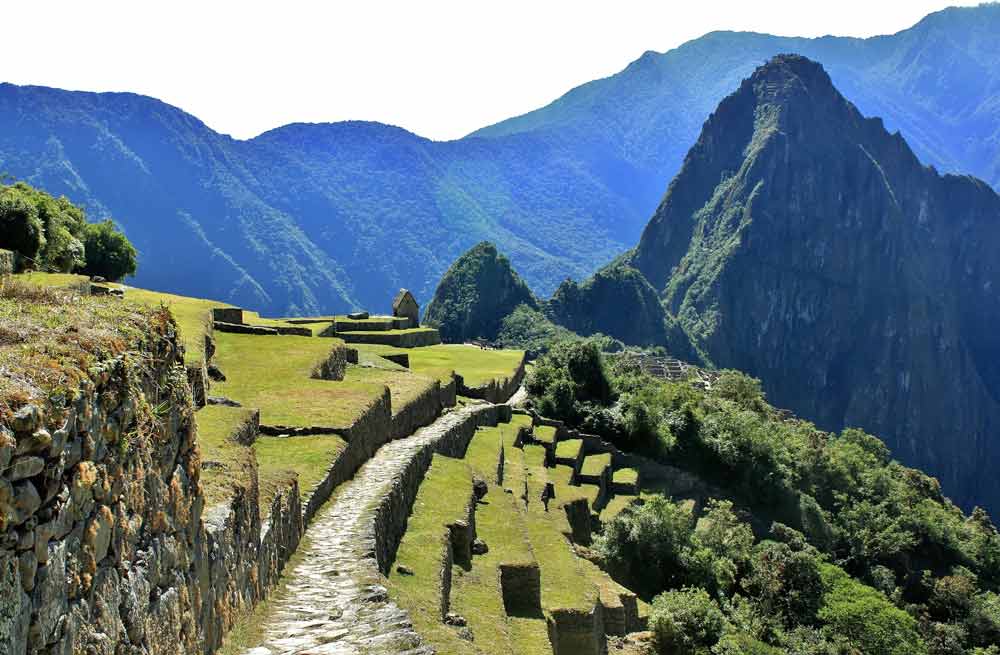 ---
Early breakfast in your hotel.
Waking up early (04:00am) we'll take one of the first buses back up to Machu Picchu to enter the site as soon as it opens (06:00am) we'll have 2-hours guided tour in the site where you'll learn about the Inkas and visit all the most important areas of the citadel.
After your tour, you'll have free time to explore the site by yourself and if you have permits to climb either Huayna Picchu (2 hours round trip) or Machu Picchu Mountain (3 hours round trip). You will also have time to indulge in a few of the following activities on your own if you choose (not included in the price) Climb up Huayna Picchu or Machu Picchu Mountain and appreciate the beauty and magnificence of Machu Picchu from there.
Other optional activities in Aguas Calientes are a visit to the new local museum or bathe in the hot springs.
Back to Cusco: You will descend to Aguas Calientes by bus and later board the Expedition train to the Ollantaytambo Train Station "Train departure time can vary according train schedule and availability".
In Ollantaytambo Train station you will meet our private van and be transferred to your hotel in Cusco.
Overnight in Cusco.
---
Day 6 - The Route Of The Sun By Bus Cusco – Puno
---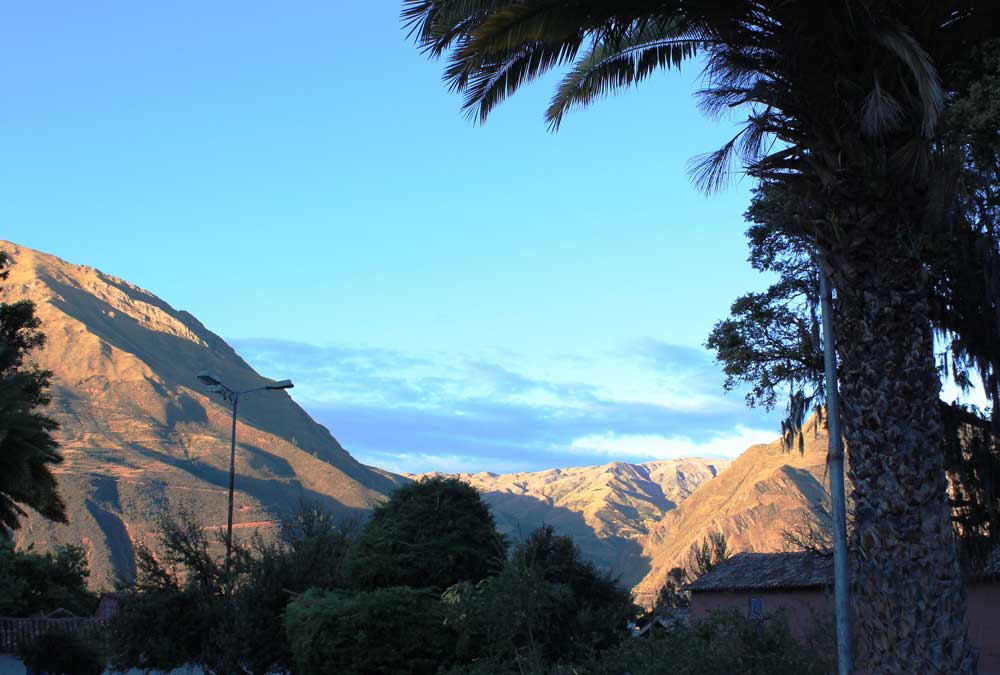 ---
Early breakfast at the hotel and transfer from the hotel to the bus station.
During our tour that lasts approximately 10 hours we will have 4 excursions and guided visits to the tourist attractions of the southern corridor of the altiplano visiting the temple of Andahuaylillas or Sistine Chapel of America, the Inka temple of Raqchi, the passage of the Raya at 4335 meters and the Ayka Inka museum in Pukara.
Each visit lasts 20 to 40 minutes, where the passenger can ask questions, take photos and explore the attraction at their own discretion, making this experience an unforgettable activity.
The Buffet lunch: It is made up of foods from the Andes with which typical food and international food Novo Andina is prepared, the diet includes legumes, grains red and white meats, varieties of salads, a selection of desserts and a variety of hot drinks. They are served in a comfortable typical restaurant in the city of Sicuani.
Arrival in the city of Puno and transfer to the selected hotel * If the hotel category is 4 or 5 stars, the trip will be by Perurail Titicaca train, these departures will be only on Wednesdays, Fridays and Sundays, if it does not coincide. The trip from Cusco to Puno will be by Tourist Bus.
Reception and transfer in Puno.
Overnight in Puno.

---
Day 7 - Tour In Titicaca Lake - Puno
---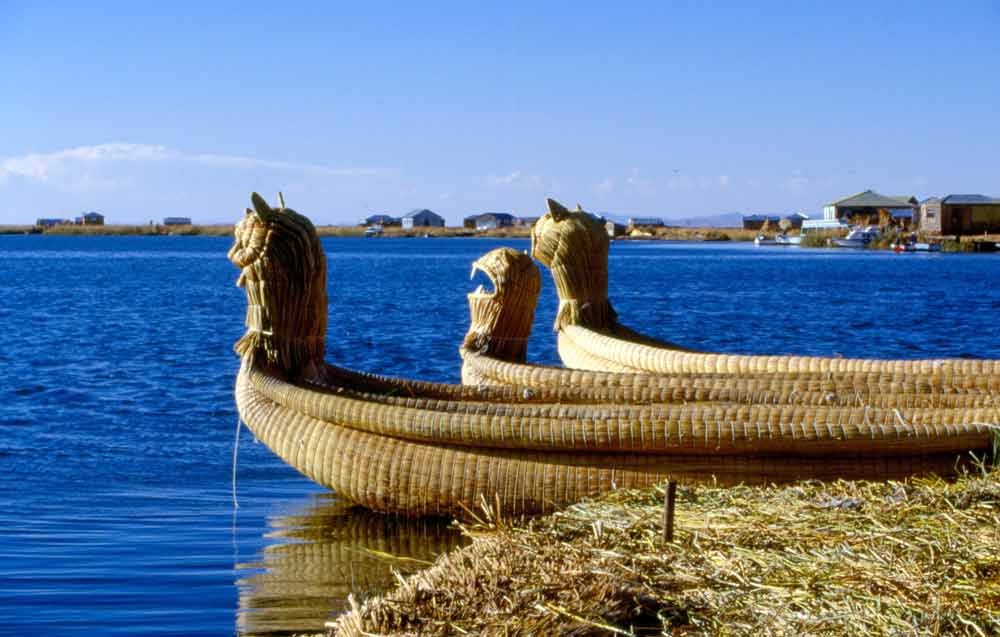 ---
Early breakfast at your hotel.
At 7:00 am we will be picked up from the hotel and transferred to the port of Lake Titicaca, where our local guide will be waiting with the boat to start our adventure on Lake Titicaca.
Once we have left, our guide will explain important points of this great lake, and a few minutes later we will arrive at the famous floating islands of Los Uros. Here we will stop at one of the Islands, visit its inhabitants and learn about the customs of these communities that live for years in the highlands.
Later we will return to the boat and continue our trip towards the Taquile Island. The boat trip lasts approximately 3 hours. Taquile is a huge island that is characterized by its beautiful fabrics. Here visitors will be able to observe how the people of the island make ponchos, belts, gloves and other typical high Andean garments, all made by hand.
In order to get to the top of the Island, we will have to walk along a beautiful, slightly inclined path that offers spectacular views of the lake. Here we advise you to walk slowly and take it easy, since you are walking over 3800 meters high. After approximately 45 minutes we will arrive at the center of Taquile, where we can rest and visit a small site museum, which shows through photos important aspects of the life of the people of Taquile.
Our group will have lunch in a typical restaurant around the plaza. After lunch, visitors will have free time to visit the weaving workshops and take photos with the islanders.
Later we will descend towards the pier and we will start our return trip to Puno, arriving in the city at approximately 05:00 pm. We will spend one night at the hotel in Puno.
---
Day 8 - Return Puno - Lima
---
Early breakfast at your hotel.
At fixed time, transfer to the airport.
Included
Transfer of entry and exit at each destination.
01-night accommodation in Lima with breakfast.
City tour – Tradicional Lima.
03 nights accommodation in Cusco with breakfast.
01-night accommodation in Aguas Calientes Town.
Full Day Sacred Valley + Buffet Lunch.
Tour to the citadel of Machupicchu.
Short Inca Trail 2d/1n + Visit Machu Picchu + Lunch.
Consetur bus up and down.
Train Expedition Ollantaytambo - Aguas Calientes – Ollantaytambo.
Just to 4- or 5-stars hotels options, in the return have a Vistadome train and buffet lunch in Tinkuy at Sanctuary Lodge.
02 nights' accommodation in Puno with breakfast.
Full Day Lake Titicaca + Typical lunch.
Transfer out hotel Puno to the airport in Juliaca – Puno.
Information Details
You need
Original passport (and International Student card (ISIC) if applicable).
Walking boots.
Waterproof jacket/rain poncho.
Warm jacket, hat and gloves.
T-shirts.
Comfortable trousers.
Sun hat.
Sunglasses.
Sun protection cream (factor 35 recommended).
Re-usable plastic or metal water container or camel bags.
Insect repellent.
Toiletries.
Personal medication.
Camera and films.
Torch with spare batteries (headlamps are the best).
Optional Items to Take | Inca Trail Tour to Machu Picchu 2 Days.
Shorts.
Walking stick (with rubber tip).
Plasters and bandages.
Sandals.
Extra money.
Bathing suit (for the hot springs in Aguas Calientes) where the entrance fee at the door is US$4.
Coming Soon Video of the TRADITIONAL IMPERIAL CIRCUIT LIMA - CUSCO - PUNO 08 Days / 07 Nights