THE INCA TRAIL, CUSCO AND SACRED VALLEY OF THE INCAS 7 DAYS
Hiking Tour Peru - Cusco, Sacred Valley and Inca Trail to Machu Picchu - Amazing Ruins
For those looking to combine the cultural highlights of Cusco and the Sacred Valley with the challenge of one of the world's best known hikes. The 8-days Inca Trail Trek will reward you with a stunning combination of the region's ruins, mountains capes and cloud forests.
Meals provided= (B) Breakfast, (L) Lunch, (D) Dinner
CUSCO, SACRED VALLEY AND INCA TRAIL DAY 1
Arrival in Cusco – Transfer to hotel
---
You'll start your Cusco and Sacred Valley and Inca Trail 8 Day / 7 Nights Tour with your arrival to Cusco. From the Airport or bus station, we'll pick you up and bring you to your hotel, giving you to time to relax and get acclimatized to the altitude. Overnight in hotel.
CUSCO, SACRED VALLEY AND INCA TRAIL DAY 2
Cusco City Tour
---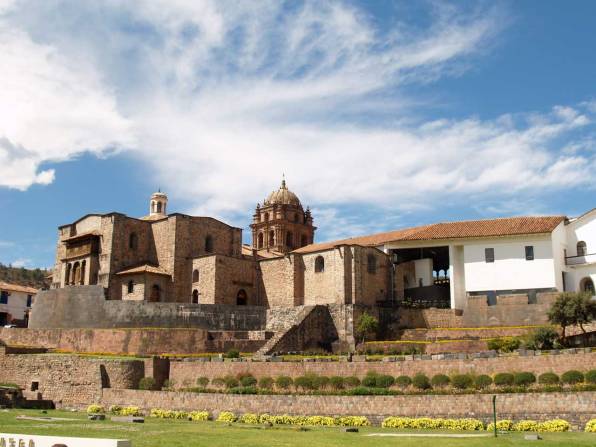 ---
On your second day in Cusco you'll be able to see some of the main sites left behind by the Incas on our Cusco City Tour. We'll begin our 5 hour tour with Koricancha/Santo Domingo Monastery. Koricancha was the main temple where they worshipped the Sun God and you can still see parts of the temple. The Santo Domingo Monastery was built on top of the remains after taking all the gold out of the temple as well.
From here we'll visit the Sacsayhuaman remains which are located above the city of Cusco. It was called the Head of the Puma since it was located where the head would be in relation to Cusco which was built in the shape of a Puma during the Inca Empire. Although the Sacsayhuaman site is a remnant of a once great place, it is still very impressive due to the large stones used and the striking architecture.
The next site we'll visit is Quenqo meaning 'labyrinth' and also left behind by the Incas. Experts believe this site was used for ceremonial purposes. This is also the beginning of the famous Inti Raymi festival. Historian believe that PucaPucara was a 'tambo' (control points made throughout the Inca Empire) and it's next on our tour. Pucapucara is believed to be a controlled entry point for those wanting to enter the city of Cusco. Our last stop will be Tambomachay which is outside of the city of Cusco. It is believed to be a temple dedicated to the worship of water and likely a very important ceremonial center. Overnight in hotel.
CUSCO, SACRED VALLEY AND INCA TRAIL DAY 3
Sacred Valley of the Incas Tour
---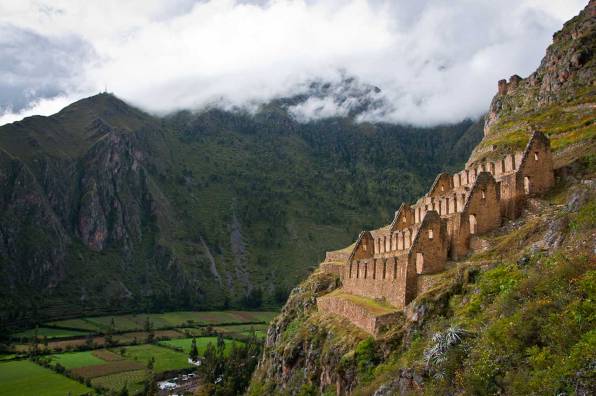 ---
Today we'll continue visiting the area around Cusco by going on the Sacred Valley of the Incas Tour which will take about 10 hours in all. We will start the tour by picking you up from your hotel at around 8:30 and around 9:00am we should be leaving Cusco for the Sacred Valley of the Incas which was an important area for the Inca Empire. We will begin with Pisac which, at this point, is very famous for its Pisac Market. Here you can go shopping for souvenirs since there are many artisans trying to sell their goods as well as farmers selling their produce which they will bring in from miles around. If you wouldn't like to buy anything, there are still interesting cafes, some of which have balconies from where you can watch people buying and selling in the market. From here we'll go on to the P'isaq Archaeological Park before going to Urubamba for a buffet lunch. After our lunch we'll travel on to Ollantaytambo. Ollantaytambo is believed to be a former Inca fortress because of its strategic location, large walls and guard houses. You'll have the chance to see what is still left from the Inca architecture as you walk around. After Ollantaytambo we'll travel on to Chinchero which also means 'Rainbow City' and still holds on to traditions from generations ago. It is located in an area where you can get a great view of the surrounding mountains and valley. People also come to see their church with its painted murals and traditional market. From Chinchero, we'll return to Cusco around 7:00. Overnight in hotel.
CUSCO, SACRED VALLEY AND INCA TRAIL DAY 4
Day 4: Inca Trail to Machu Picchu (1st Day)
---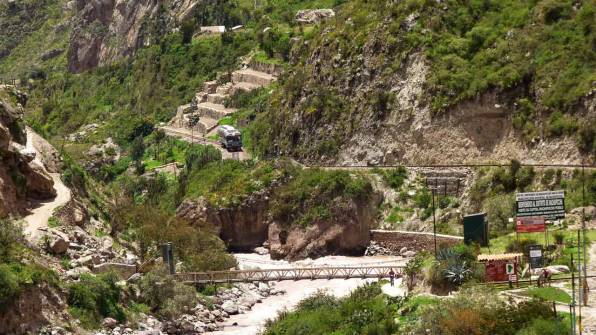 ---
Today will be the first day of our Inca Trail trek to Machu Picchu! We'll start early I the morning by picking everyone up from their respective hotels and drive from Cusco to Km 82. This drive will take about 2 ½ hours in which you can rest or eat snacks if you haven't had breakfast. Km 82 not only marks the beginning of our Inca Trail trek but also our first Inca Trail checkpoint. Don't forget to bring your passport (we will have your Inca Trail permit ready) and your ISIC (International Student Identification Card) if it applies to you. From Km 82 we'll be hiking on relatively flat terrain until we reach Miskay where we'll have lunch. After lunch we'll walk an additional 2 hours, going uphill, to Wayllabamba. Wayllabamba will be our first place to camp along the Inca Trail and since we'll come at a good hour, we'll have some time to relax before dinner. During dinner make sure to take your time and get to know the rest of your group but also make sure to get enough sleep for the more difficult day tomorrow!
CUSCO, SACRED VALLEY AND INCA TRAIL DAY 5
Day 5: Inca Trail to Machu Picchu (2nd Day)
---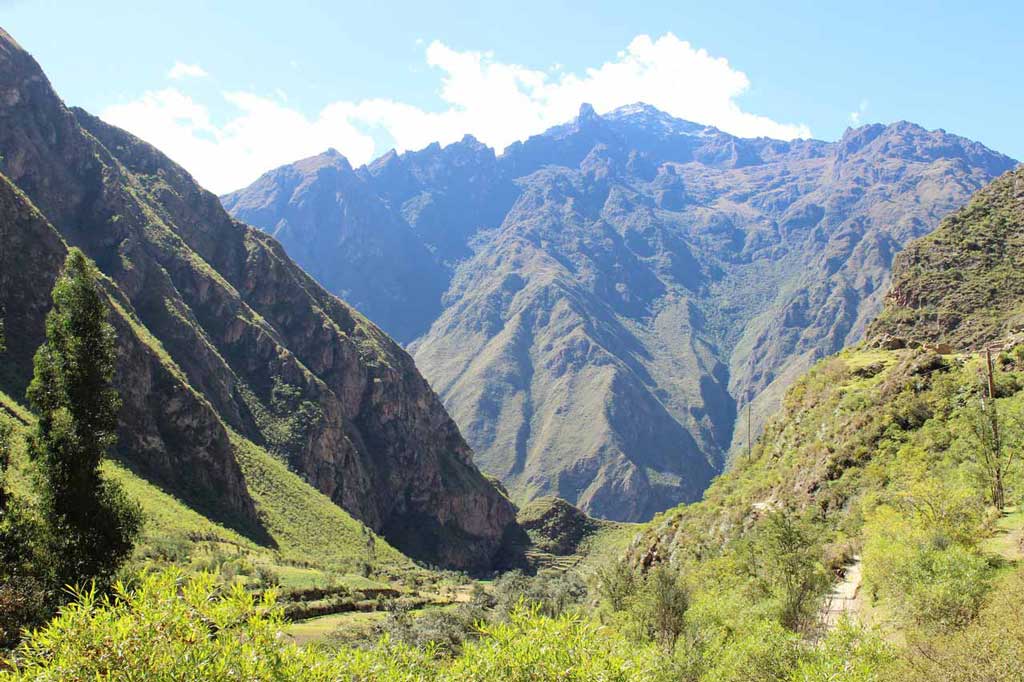 ---
Today we'll be woken up early by the porters with a hot cup of coca tea! Afterwards we'll have breakfast and get ready for the most difficult day of our Inca Trail trek. We will leave Wayllabamba and hike up to Dead Woman Pass which will be our highest point on the Inca Trail trek at 4600 meters! It will take most of us about 5 hours to hike uphill until we reach the pass where we'll take a well-deserved short break to catch our breath, take pictures, and take in the view. From the Dead Woman Pass, which got its name from the mountain which looks like the profile of a woman looking up at the sky, we will hike downhill for about 2 hours to reach our camp at Paccaymayu.
Here we'll have lunch and time to rest after our difficult but rewarding day! Make sure to bring warm clothes and a well-insulated sleeping bag since the camp is at 3600 meters and will be especially chilly at night.
CUSCO, SACRED VALLEY AND INCA TRAIL DAY 6
Day 6: Inca Trail to Machu Picchu (3rd Day)
---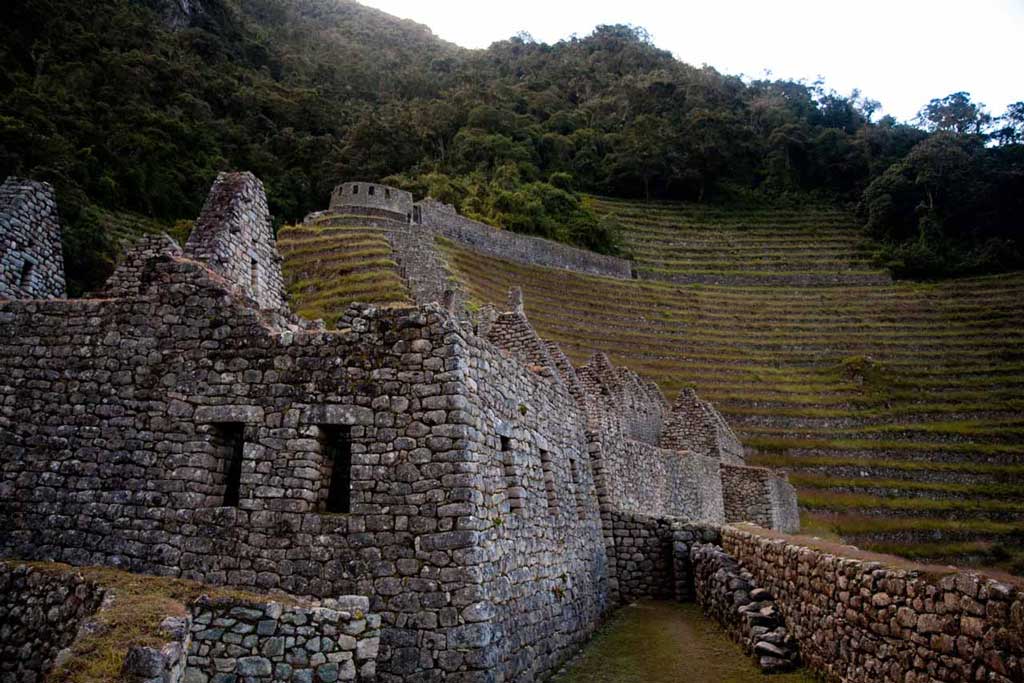 ---
Today will be the third day on our Inca Trail trek to Machu Picchu! We'll have another cup of hot coca tea when we wake up and after getting ready we'll have breakfast and go on with our trek. Today should be easier than the second day and we'll also have the treat of visiting three different Inca ruins! We'll start our hike by going uphill for an hour until we reach the Inca ruins of Runkuraqhay and afterwards hike up to the pass with the same name, Runkuraqhay Pass which is at 4000 meters. After the pass we'll hike an additional 45 minutes to reach the Sayacmarka ruins. We'll visit the Sayacmarka ruins before hiking another 25 minutes to Chakiccocha. In Chakiccocha we'll have lunch and rest shortly before hiking on to the Phuyupatamarka ruins left by the Incas as well as being the name of the pass we will hike over at 3600 meters, Phuyupatamarka Pass. From Phuyupatamarka we'll hike another 2 hours to Wiñayhuayna. We'll reach Wiñayhuayna around 5:00pm and since this is our campsite, we'll have time to relax until dinner. Tonight's dinner will be little different since it will be the last night with your porters and cook. They will leave early tomorrow after getting your breakfast ready. During dinner, while you're wide awake (as compared to early tomorrow morning!) you can say your goodbyes and give them tips if you would like. Make sure to sleep well since tomorrow you'll be visiting Machu Picchu and you'll want to look rested for your pictures!
CUSCO, SACRED VALLEY AND INCA TRAIL DAY 7
Day 7: Machu Picchu Sunrise Tour – Return Cusco
---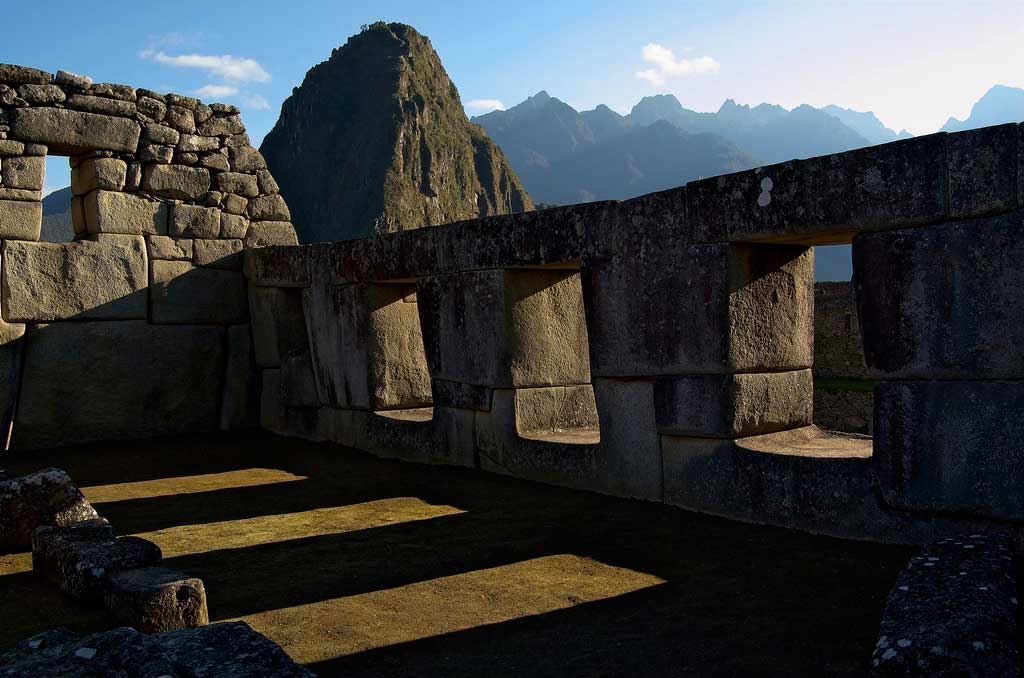 ---
Today will be the last day of our Inca Trail trek since we're visiting Machu Picchu today! We'll wake up around 3:30am with another hot cup of coca tea and after our breakfast we'll walk to the Inca Trail control point. We'll wait a little while before the authorities will let us pass. Here they will want to check your permit, passport and ISIC (if applicable), but once everything is verified we'll hike to the Sun Gate where we'll have our first view of Machu Picchu! We'll stop a little while to take in the beautiful view and take pictures before moving on. We'll hike another 30 minutes to the control point outside of Machu Picchu where they'll check our documents again, but this time you'll have the chance to go for a bathroom break before entering and you can store your large backpack for a fee of 3 Peruvian Nueva Soles. We will have a guided tour of Machu Picchu when we're all inside. After about 2 hours of the group tour, you can walk around on your own to soak up the magical atmosphere of this enigmatic city! After you've taken your pictures and feel like you've gotten a good view of the city of Machu Picchu you will take one of the buses down to Aguas Calientes. If you've left yourself some time you can buy some snacks for the train ride or have lunch before getting on the train. You'll ride the train from Aguas Calientes to Ollantaytambo where we'll pick you up and bring you back to Cusco.
CUSCO, SACRED VALLEY AND INCA TRAIL DAY 8
Day 8: Departure Cusco
We will pick you up and bring you to the airport or bus terminal according to your departure details. This will be the end of our services.