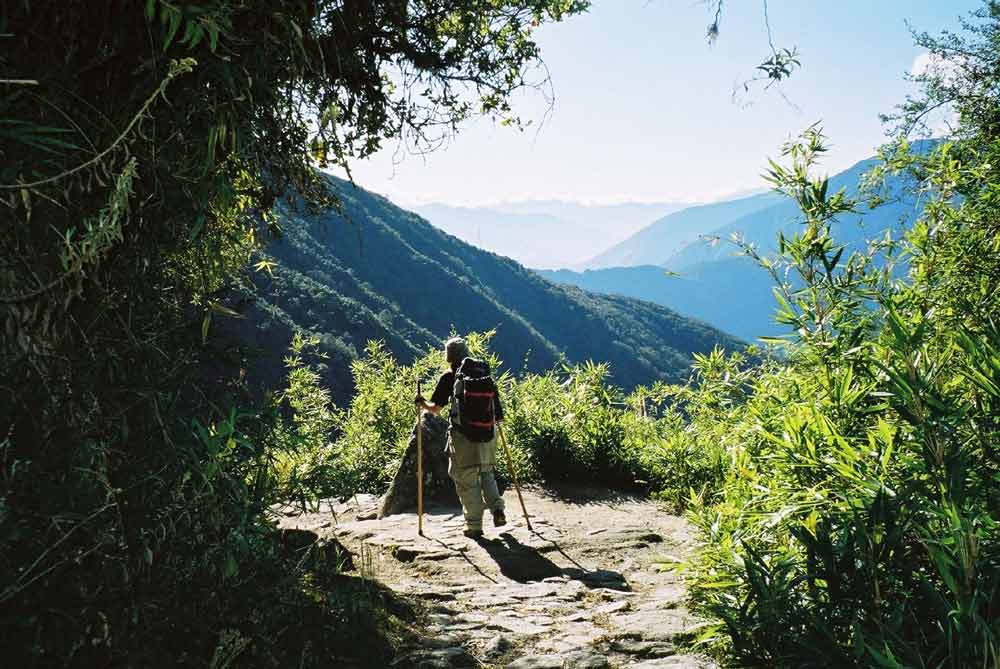 Description
This tour is the ideal for those who want to know the wonders of Peru, its archaeological, cultural wealth and centers of great energetic power, this adventure has Inca trails that were of great importance to the Andean people. Wonders of Peru is one of the best excursion options and super known by the whole world, satisfying and comforting for those who want to break with the traditional, putting a little effort and sweat to know this enigmatic culture surrounded by landscapes and sacred mountains.
Day 1
morning
Transfer in Lima airport to the hotel
afternoon
Lima Colonial - City tour.
Day 2
morning
Flight Lima - Cusco
afternoon
Free Afternoon Cusco
Day 3
morning
Sacred Valley Pisaq
afternoon
Ollantaytambo, Chincheros
Day 4
morning
F1st Trekking km 82 "Piscacucho to Wayllabamba"
afternoon
Treking Inca Trail
Day 5
morning
2ndTrekking "From Wayllabamba to Pacaymayu / Runkuraqay"
afternoon
Treking Inca Trail
Day 6
morning
3er Trekking "From Pacaymayu to Wiñayhuayna"
afternoon
Treking Inca Trail
Day 7
morning
4th Trekking "Wiñayhuayna – guide tour from Inti Punku to Machupicchu"
afternoon
Transfer Aguas Calientes - Cusco
Day 8
morning
Transfer out hotel Cusco to the airport
Day 1 - Reach to Lima
---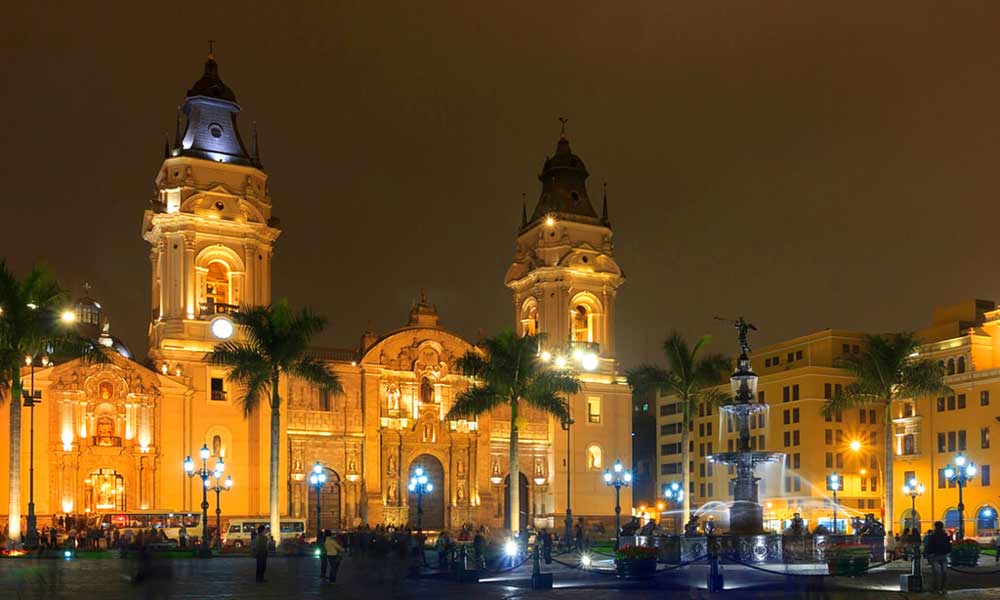 ---
Airport pickup and transfer to your hotel.
City tour - Lima Colonial (tour in the afternoon)
The trip begins with the gathering of our passengers from their hotels in Lima, then we stop at the Intihuatana Park, set on the Malecon of Miraflores, where we will observe the Pacific Ocean. We start our tour by contemporary residential districts of Miraflores and San Isidro. We observe outside the Huaca Pucllana, ceremonial pre-Inca temple pyramid shaped that has survived the urban sprawl of Lima.
We will continue our journey to the park El Olivar and the Financial Center then we drive to the Historic Center of Lima, declared by UNESCO in 1991 Cultural Heritage of Humanity, where the center of the Spanish colony was established in the sixteenth century and erected the first buildings. Know the Plaza San Martin, balconies and old houses, the Plaza Mayor and its most important buildings like the Government Palace, the Cathedral of Lima, the Archbishop's Palace and Municipal, Desamparados Station, among others.
We arrive one of the most important monasteries of the seventeenth century. Where the relics of the three Peruvian saints "Santa Rosa de Lima, San Martin de Porres y San Juan Macías" are preserved. then return to Miraflores and ending our tour will have the option to stay in the local market in Larcomar and return to your hotel.
overnight in Lima.
---
Day 2 - Flying Lima - Cusco (Free Day to Relax)
---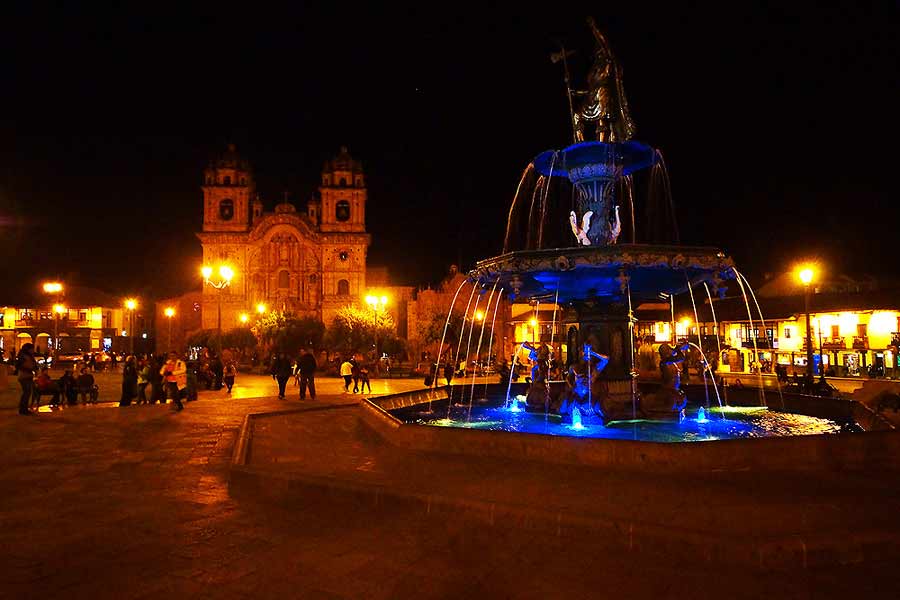 ---
Early breakfast at hotel. At the scheduled time transfer to Lima airport. Flight Lima Cusco (on behalf of the passenger). Reception at Cusco airport and transfer to your hotel. Free afternoon to acclimatize to the altitude or activities on their own. Overnight in Cusco
---
Day 3 - Expedition to Sacred Valley of the Incas
---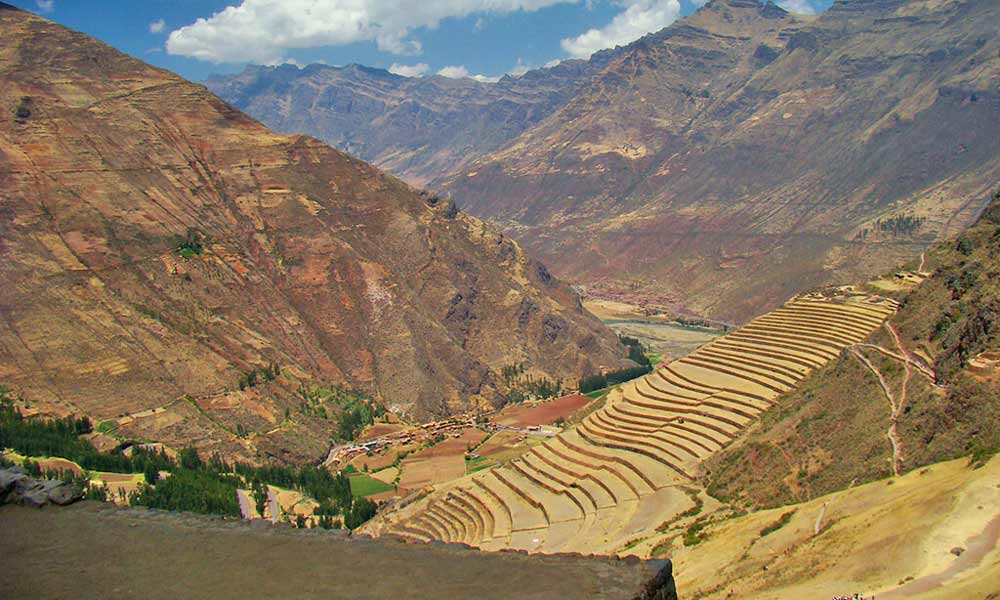 ---
Breakfast at the hotel.
Departure at 8:00 am from your hotel to start our tour of the Sacred Valley of the Incas, we will be leaving the city to go through the Sacsayhuaman archaeological park and arrive at the Taray viewpoint, a wide viewpoint from where you can see the beautiful Inca terraces and the current cultivation land which surrounds the sacred river of the incas "Willcamayuc", later we visit the archaeological park of Pisaq, we will also visit the native local market of Pisaq, the quality is very colorful as the local inhabitants come to sell or acquire local products that the population needs.
The Pisaq indigenous market is the best place to shop for handicrafts and souvenirs. After a continuous free time, we will continue our journey towards Ollantaytambo, known as the last living Inca city.
Ollantaytambo reminds us of a critical story of Love, a drama that makes love prevail over all obstacles, believes that this city was built by General Inca Ollantay in a moment of rebellion against the Inca's royal army to obstruct his union with the beautiful princess Cusi Qoyllor "beautiful star".
We continue with our guided tour and arrive at Chinchero, where its colonial and Inca temple reflects the current syncretism of these 02 great cultures, Chinchero is also known for its great weavers, who perform beautiful works with Inca techniques. Lunch on this tour is included in the Urubamba village.
We continue our trip and return to Cusco, through abundant farmland Arrival to Cusco at 19:00 pm, approximately time when you will be at the door of your hotel or place that you indicate.
Overnight in Cusco.

---
Day 4 - Transfer by ITEP Van From Cusco to km 82 "Inka Trail Entrance"
---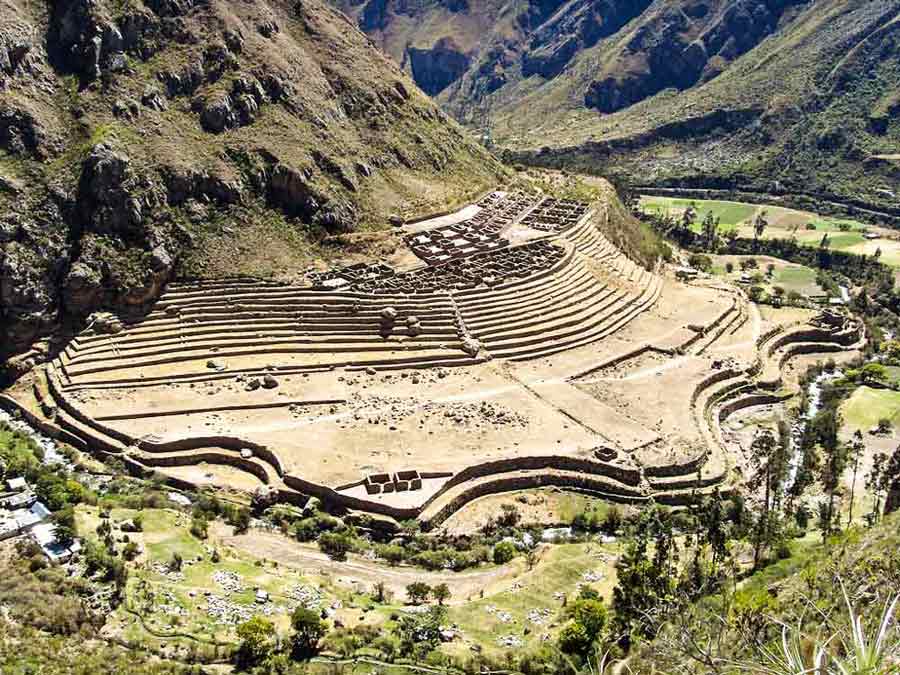 ---
Early breakfast in your hotel.
Today begins your adventure of a lifetime. We will pick you up from your hotel in our private van very early in the morning at 5:30am. You will be transferred to the Sacred Valley of the Inkas, where our van going to take us to Piskacucho, which is called kilometer 82, where the Classic Inca Trail begins.
On the way, we stop for breakfast in Ollantaytambo at 6:30-7am to load up on energy for our start of the trail. (Breakfast is not included). Upon arrival at kilometer 82 at 11:30am, we will have some time to organize ourselves, At the Inka Trail first control point be ready to show your entrance tickets, passports and (if paying a student rate) your student card.
At the start of the trail (2720m/8923ft) we cross the Vilcanota River and follow its route to the right. The first day is relatively easy, a warm-up along the Inka flat terrain. There are great views of the Incan Fortress ('Huillca Raccay'), the vast and incredible Inka site of Llactapata, (officially called 'Patallacta'), and the beautiful snow-capped peak of 'W'akay Willca' (5860m/19225ft) known in books as Veronica.
Our first campsite is in Wayllabamba (3000m/9842ft) in the temperate green valley with the same name. Temperatures at night are around 5ºC depending on the month.
During the day, we will enjoy spectacular views of the snow-capped mountains Veronica, (5,860m/19,337ft), the lush green valley around us and a myriad of flora and fauna.
---
Day 5 - Trekking "Wayllabamba to Pacaymayuc / Runcuracay"
---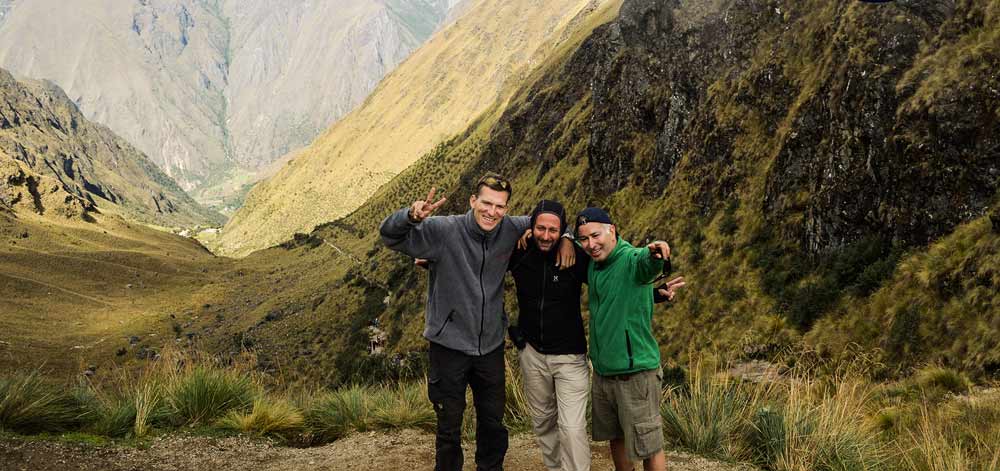 ---
After waking up at 5 to 5:30am and enjoying a hot breakfast, we start a steep ascent towards the highest pass, abra de Warmihuañusca or 'Dead Woman's Pass' at 4200m/13779ft.
On this day, you will feel a real sense of achievement upon reaching the top! After a well-deserved rest, we begin the descent to where we stop for lunch, which is located at Pacaymayu (3,550m/11,646ft).
On our way up to the pass, we will be able to see an arrange of hummingbirds and a combination of other species of bird life. There will be plenty of time to appreciate the incredible variety of native plants and the ´Polylepis´ or Q'ueuña trees which grow in the astonishing cloud forest located at 3650m/11972ft!.
After lunch, begins the second two-hour steep climb to Runkuraqay pass (almost 4,000m/13,123ft). We arrive at our campsite by 5:00 pm. Temperatures at this campsite are around 4ºC during the night.

---
Day 6 - Trekking "Pacaymayu to Wiñayhuayna"
---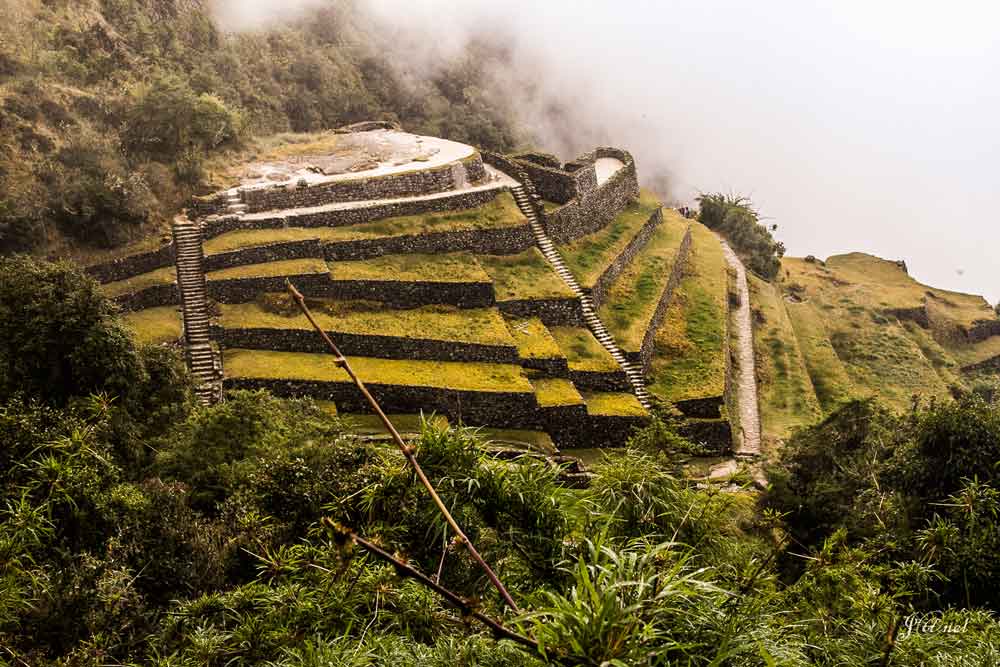 ---
This is the most imposing day so far; keep this in mind as you ascend on day three! We wake up for breakfast at 6am and start the day with a gentle climb to visit the archaeological site of 'Phuyupatamarca' (meaning 'Town in the Clouds').
Here we reach the third highest point on the Inka trail (3680m/). The views of the mountains, canyons and surrounding areas are spectacular! The Inca site of 'Phuyupatamarca', is located a few minutes' walk from the third pass. After visiting this site, we continue walking down 3000 stairs through the cloud forest to the impressive agricultural Incan site of 'Intipata.
After taking some time to visit this site, we continue until we arrive at our third campsite Wiñay Wayna. (2680m/8792ft). Today, we will only walk about 4 to 5 hours.
We arrive at camp by lunchtime! Temperatures during the night are about 12º C. A short walk from our campsite is the famous Incan site of 'Wiñay Wayna' ('Forever Young').
Even if you are feeling tired after your day's trek, it´s a moment you cannot miss, the most impressive site on the Inca trail.

---
Day 7 - Trekking "Wiñayhuayna – Inti Punku & Machupicchu Guided Tour"
---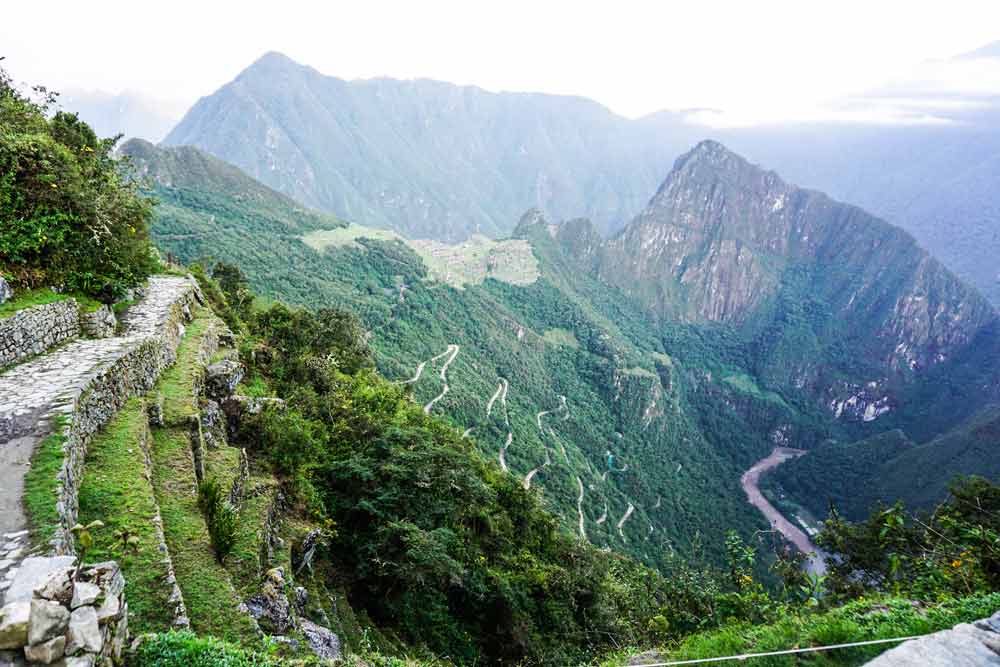 ---
Around 4:00am it´s time to wake up, have breakfast and start day 4th on the Inka trail to get to Machu Picchu on time. This is the final part of your expedition, arriving by 6:00am to reach Inti Punku or The Sun Gate. At that point, the majestic Machu Picchu Citadel is in front of us with its intense beauty – an incredible sight for all to see.
The reality of what the Inca people must have encountered on their taxing journey to this expansive temple of Machu Picchu. At this point, we walk downhill towards the Machu Picchu Citadel.
(2400m/7872 ft.) After walking 40 minutes, we enter the citadel from the top through the "House of the Guardians". From there we proceed to the control point where we register and leave our belongings. Your professional guide will direct you throughout the astounding ruins and its main streets.
You can wander around the town squares as well as climb the intricately carved stairways made from stone. Machu Picchu is considered as the world's spiritual center by esoteric wisdom. Once the guided tour is over, you will have free time to explore the site on your own.
You will also have time to indulge in a few of the following activities on your own if you choose (not included in the price): • Climb up Huayna Picchu or Machu Picchu Mountain and appreciate the beauty and magnificence of Machu Picchu from there. • Other optional activities in Aguas Calientes include a visit to the new local museum or bathe in the hot springs.
Back to Cusco: You will descend to Aguas Calientes and later board the Expedition train to the Ollantaytambo Train Station "Train departure time can vary according train schedule and availability". In Ollantaytambo Train station you will meet our private van and be transferred to your hotel in Cusco.

---
Day 8 - Coming Back Cusco – Lima
---
Breakfast at your hotel.
At fixed time, transfer to Cusco airport.
Include
Transfer IN/OUT in Lima airport – hotel - airport.
01-night hotel in Lima with breakfast.
Lima Colonial City Tour.
Transfer IN/OUT in Cusco airport – hotel - airport.
03 nights hotel in Cusco with breakfast.
Sacred Valley Full Day Tour with buffet Lunch.
Pre-departure briefing: You will meet your royal Inka Trail guide and group in our office for an orientation before your trek.
At this time,we will provide you with the duffle bags which will be carried by our Porters. The meeting will be at 6:00 PM the evening before the trip begins. In case you can´t come at this time "please let us know" to coordinate another time.
Touristic Transport: You will be picked up from your hotel in Cusco in the morning and will travel by private transportation to PISCACUCHO the starting point of the Royal Inka Trail to Machupicchu.
Consetur bus up and down.
Adventure Experienced Royal Inka Trail Tour Guide: English speaking, professionally educated, and official tour guide with tourism certification. They all grew up in this region and have a true passion to teach others about their heritage. Your guide will explain the culture and surroundings along the entire route, including leading your group in ancient ceremonies! He or she will keep you safe, sound, and comfortable on your trek so that you can enjoy your time along the Inka path and will ensure you are safe and happy.
Tour Guide in Machupicchu Cultural Experienced: English speaking, professionally educated, and official tour guide with tourism certification. For visit the sacred city of Machupicchu.
Private campsites: Each campsite is carefully chosen for have a very local experience.

o Night 1: Enjoy the 1st night in Wayllabamba on the route Royal Inka Trail and sleep in our 4 season Pro Aconcagua Doite tents. All our tents are 4-man tents, but ONLY sleep 2, leaving lots of room to spread out comfortably and store your duffel bags. They also include a little vestibule in front, giving you some extra outdoor space to leave your boots and walking sticks so you don't have to bring in dirt.

o Night 2: Enjoy the 2nd night in Pacaymayo on the route Royal Inca Trail and sleep in our 4 season Pro Aconcagua Doite tents. All our tents are 4-man tents, but ONLY sleep 2, leaving lots of room to spread out comfortably and store your duffel bags. They also include a little vestibule in front, giving you some extra outdoor space to leave your boots and walking sticks so you don't have to bring in dirt.

o Night 3: Enjoy the 3rd night in Wiñayhuayna on the route Royal Inka Trail and sleep in our 4 season Pro Aconcagua Doite tents. All our tents are 4-man tents, but ONLY sleep 2, leaving lots of room to spread out comfortably and store your duffel bags. They also include a little vestibule in front, giving you some extra outdoor space to leave your boots and walking sticks so you don't have to bring in dirt.

.
Camping equipment: Dining and kitchen tents, tables, chairs, and cooking equipment (all carried by our porters and horses).
Entry ticket to The Royal Inka Trail.
Entry ticket to Machu Picchu Inka Site.
1 Duffle Bag: Duffle bag will be provided as complementary so you can arrange your personal belongings, please in case you need extra porter there will be an extra charge to carry it during the tour please let us know in advance.
Professional Trekking Chef: A professional chef specialized in cooking on the trail, with an assistant, will prepare all of your delicious meals along our journey on the Trail to replenish your energy every day. You will never go hungry!.
Meals: 3 Breakfasts, 3 Lunches, 3 Dinners (Vegetarian, vegan, or special menus are available at no extra cost) Please be in mind (1st breakfast and last lunch is not included".
Boiled Water: Beginning from your first lunch until your last breakfast, Inka Trail Expeditions will supply all the water needed. This water will be boiled, filtered and then cooled, before distributing. You must supply your own water bottles or camel back. We recommend carrying about 3L worth. We will refill our waters at each meal.
Products for hygiene: You will be provided with a small towel before each meal to clean your hands and every morning will be also a bucket with warm water for washes your personal hygiene.
Medical kit and Oxygen bottle: Our crew will bring a first-aid kit, including emergency oxygen bottle.
Train tickets: From Aguas Calientes "Machupicchu village" to Ollantaytambo train station (departure time is confirmed the day of briefing and it´s subject to availability).
Transfer back to Cusco: Private touristic transport from Ollantaytambo train station to your hotel in Cusco (Day 4).
24-hour guest service: We have telephone service available 24 hours/day for ease of communication and preparation with the agency leading up to your trek.
Information Details
You need
Original passport (and International Student card (ISIC) if applicable).
Sleeping bag.
Hiking shoes.
Rain jacket or poncho.
Sweater, globes and hat.
T – shirts and shirt.
Confortable pants.
Sun hat.
Sun glasses.
Sun block.
Camel bag or bpttle.
Water .
Insect repelent.
Personal medicines.
Camera.
Lightters.
Short pants.
Walking poles.
Money in cash.
ACTIVE IMPERIAL CIRCUIT 08 Days / 07 Nights NEW VIDEO!