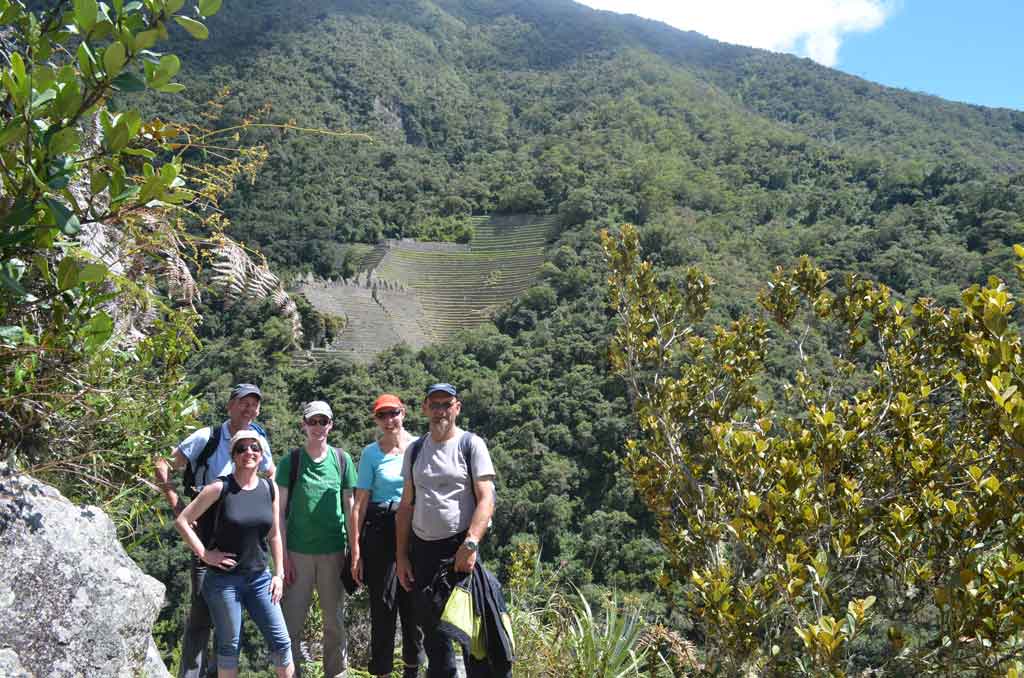 Description
Great full day Inka trail with a sunset experience in Machupicchu ,The Inca Trail is surrounded by the Andean mountains, primitive lush vegetation and extraordinary ecological varieties. The trail goes through the Machupicchu National Park and enters through Inti Punku "The Sun Gate" with unforgettable views of Machu Picchu.
Upon arriving to Machu Picchu, enjoy a Sunset free time in Machupicchu.
Next day get a Sunrise guided tour in Machupicchu, with full of fresh energy and good Mother earth energy, enjoy free time to explore the places such as the Inka Bridge.
In the afternoon we can enjoy the hot springs of Machupicchu village.
Last day climb the Huaynapicchu or Machupicchu Mountain. According entrance fees time we can climb the Huaynapicchu or Machupicchu Sacred Mountain, Afteroon train back and transfer to Cusco.
ITINERARY MACHU PICCHU HIKING TOUR 3D/2N
Day 1
6:30 a.m.
Bus till Ollantaytambo - Train till Km 104/Chachabamba.
10:00 a.m. to 4:30 p.m.
Hike to Machu Picchu. Chachabamba – Winayhayna – Machu Picchu.

Optional: visit of the Hot Springs in Machupicchu Pueblo

Day 2
6:00 a.m. to 5:30 p.m.
Tour to Machu Picchu:
Guided tour
Free Afternoon
Optional: visit of the Hot Springs in Machupicchu Pueblo
Day 3
8:00 a.m. to 12:00 a.m.
Return by train to Ollantaytambo and bus to Cusco
MACHU PICCHU HIKING TOUR DAY 1
CUSCO - CHACHABAMBA - WIÑAYWAYNA - MACHU PICCHU
---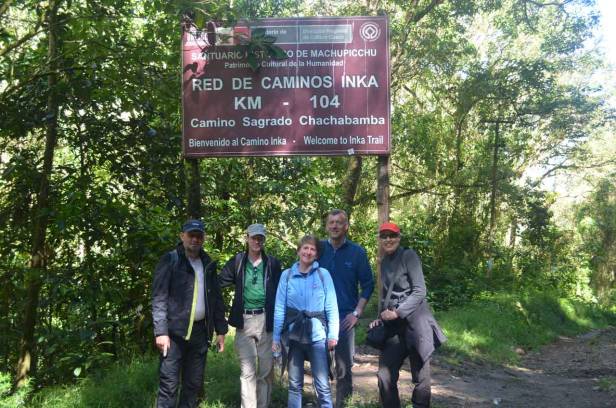 ---
We pick you up by bus from your hotel at 5:40am (depending on the train time) and take you to the train station. We travel by train on a very picturesque route for 2 and a half hours until we reach the kilometer 104 – Chachabamba, where we begin our exciting adventure: Hiking the Inca Trail . From here, we have a walk of approximately 4 hours up to the Inca site Wiñay Wayna ('Forever Young') (2680m/8792ft).
We then continue on to Inti Punku ('Sun gate') (2730m/8957ft) from where you have your first view over the Majestic Machu Picchu (2400m/7873ft). We walk down the last part of the trail towards the ancient city itself. Before reaching Machu Picchu, we have a short rest and then descend to Aguas Calientes or Machupicchu Pueblo using the tourist bus. We arrive at around 4:30pm, and transfer to our hotel where we overnight.
Meals: Lunch - Tea Time - Dinner.
MACHU PICCHU HIKING TOUR DAY 2
Excursion at Machu Picchu
---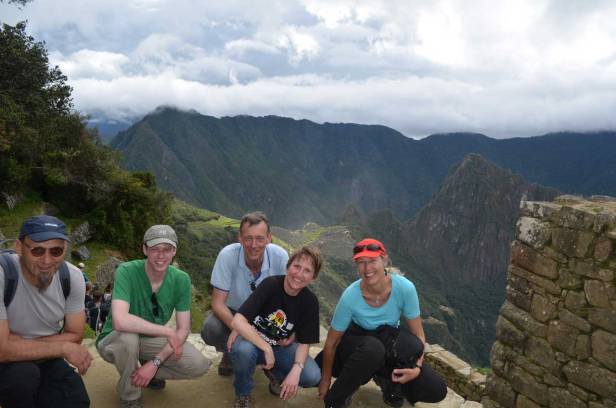 ---
We have breakfast and then take the bus at 8:00 am up to Machu Picchu. A walking tour (of approximately 2 hours) is given by your guide, after which you can explore the mysterious city all by yourselves. If you have energy you can also climb Huayna Picchu (2720m/8890ft), as it takes about 45 minutes to reach the top.
Optional: you can give an early night visit to the Aguas Calientes Hot Springs where the entrance fee is US $4.
Meals: Breakfast
MACHU PICCHU HIKING TOUR DAY 3
Machu Picchu to Cusco
---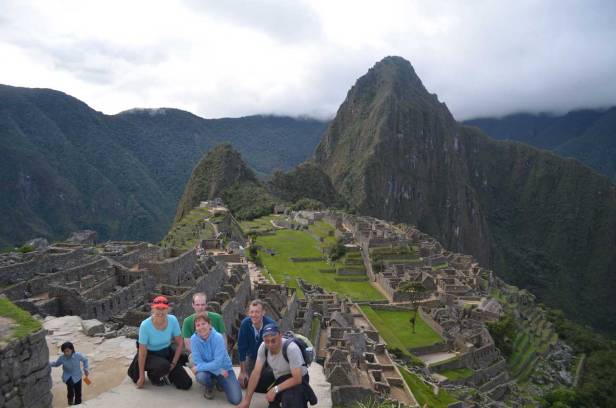 ---
After breakfast we take the train back to Ollantaytambo followed by a bus to Cusco.
We are in Cusco at around noon.
Meals: Breakfast
Note
The itinerary and campsites provided by the INC (Institution that runs the Inca Trail) are subject to change depending on the time of booking. It can also vary depending on the climate or the health status of the trekkers. The train (to and from Ollantaytambo) included in every tour is the Expedition Service. Train times will only be confirmed near the time of the trek; thus if you join a group later we cannot guarantee you will be travelling on the same trains as the rest of the group. Train times are also subject to change depending on the train company timetables or availability.
Include
Pre-departure briefing: You will meet your royal Inca Trail guide and group in our office for an orientation before your trek. The meeting will be at 6:00 PM the evening before the trip begins. In case you can´t come at this time "please let us know" to coordinate another time.
Touristic Transport: You will be picked up from your hotel in Cusco in the morning and will travel by private transportation to Ollantaytambo Train Station.
Touristic Train Expedition Service: Train leaves from Ollantaytambo Train Station until Chachabamba "Km 104" the starting point of the Short Inca Trail to Machupicchu. Optional upgrade for Vistadome Train at extra cost.
Adventure Experienced Short Inca Trail Tour Guide: English speaking, professionally educated, and official tour guide with tourism certification. They all grew up in this region and have a true passion to teach others about their heritage. Your guide will explain the culture and surroundings along the entire route, including leading your group in ancient ceremonies! He or she will keep you safe, sound, and comfortable on your trek so that you can enjoy your time along the inca path and will ensure you are safe and happy.
Tour Guide in Machupicchu Cultural Experienced: English speaking, professionally educated, and official tour guide with tourism certification. For visit the sacred city of Machupicchu.
Overnight in Machupicchu Village: Each hotel is carefully choosed for having a very local experience "please check options".
Night 1 and 2: The 1st and 2nd night in hotel is not included, which is in the town of Aguas Calientes; It is also known as Machupicchu Village; prices of hotels will vary according to your expectations and budget. However, we can offer you the option of joining us at our local accommodation Hotel Encanto Machupicchu "at no extra cost". www.hotel-encanto.com Our hostel in Aguas Calientes have double or triple rooms, private bathroom, hot shower, Wi-Fi, breakfast, and luggage storage while you visit Machu Picchu.
Entry ticket to The Short Inca Trail "Sun Gate to Machupicchu"
Entry ticket to Machu Picchu Inka Site
Entry ticket to Huaynapicchu or Machupicchu sacred Mountain: 2nd entrance ticket for Machupicchu Inka city which includes the permit for climb the Machupicchu sacred mountain or Huaynapicchu Sacred Mountain. Note: the climb for the sacred mountain is not including a tour guide. The whole path of ascent to the sacred mountain is well signposted and has park rangers from the Machupicchu government. Therefore, the service of a guide is not necessary. However, if you think it is important to have a guide on this route. please contact us
Meals: Breakfasts at the hotel, 1 Lunch, 1 Dinner (Vegetarian, vegan, or special menus are available at no extra cost) Please be in mind (1st breakfast and last lunch after Machupicchu 2nd day of trek is not included"
Water: Inka Trail Expeditions will supply all the water needed only at our office in Cusco "for your 1st day trek", after you arrive to Machupicchu Village/Aguas Calientes, you will be able to find plenty shops and restaurants. You must supply your own water bottles or camel back. We recommend carrying about 3L worth.
Medical kit and Oxygen bottle: Our crew will bring a first-aid kit, including emergency oxygen bottle.
Train tickets back: From Aguas Calientes "Machupicchu village" to Ollantaytambo train station (departure time is confirmed the day of briefing and it´s subject to availability)
Transfer back to Cusco: Private touristic transport from Ollantaytambo train station to your hotel in Cusco (Day 3)
24-hour guest service: We have telephone service available 24 hours/day for ease of communication and preparation with the agency leading up to your trek.
Not Include
Bus Concetur to Machupicchu inca City: Most of the times the wait to board the bus to Machupicchu is from 1 hour to 1:30 min, So we prefer that you decide a day before your visit to the Inca city of Machupicchu. If you wish to take the bus considering the waiting time. Or if you prefer to do the last stretch of ascent walking up 45 to 1 hour "everything will depend on your physical state, after the trekking done".
Walking Sticks: You can rent a set from our company if you would like.
Day 1: Breakfast: Approx. Usd5 to usd 10.00, Price can vary according your selection.
Meals in Machupicchu village: Lunch and Dinner in Aguas Calientes. Approx. Usd 20 to 25.00, Price can vary according your selection.
Personal clothing and gear
Travel Insurance
Tips for our staff: Please note that our agency staff is well paid so please feel free to tip or not as you wish "Recommendation usd 6 to usd 8 per day per traveler for all the trek staff"- Once again it is optional and can vary according your satisfaction.
Additional costs or delays out of control of the management (landscape, bad weather condition, itinerary modification due to a safety concern, illness, change of government policy, political instability/strike, etc.)

Extras
Walking sticks (15 $ for a pair of sticks).
Extra porter for personal items (60$ for 7 Kilos – max. 7 Kilos).
Upgrade to Single room in Aguas Calientes (70$) pr 02 nights.
Upgrade to Vistadome train (80$ ).
Entrance ticket to Huayna Picchu (75$) – There is only a limited space at Huayna Picchu (400 persons per day), so it is a good idea to book in advance.
We can help you to book hotels (standard and luxury) in whole Peru.
Hotels in Cusco: no matter what the standard you would like (Standard, Economy, First Class, or Luxury) you should ask us to book your room as we know all the different rates for every hotel in Cusco and might secure you a pretty sweet deal.
Discounts
To qualify as a student, it is necessary to have a valid ISIC card. Scan the card and email us the copy at the time of your booking. We will then offer a $20 discount per student.
For children younger than 16, we offer a $20 discount (you also need to scan and email us a copy of the passports).
For children younger than 7, we offer a $50 discount (same here: you need to scan and email the passports).
Map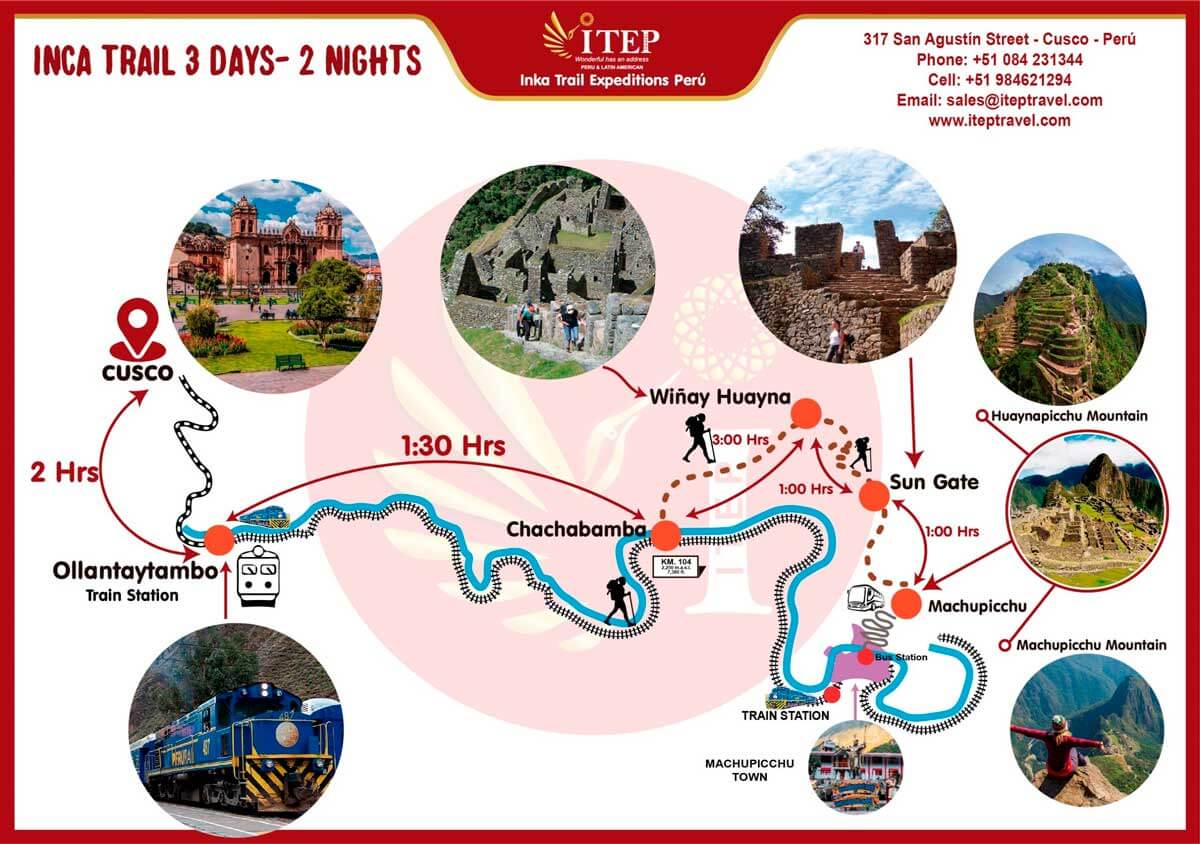 Inca Trail 3 Days video Machupicchu
In this video we show a brief description about the Inca Trail 2 days, you will appreciate the highlights of this trek in this 2 minutes longer video. There is a short description about the attractions that you will see below.
Wiñayhuayna: Wiñayhuayna means 'forever young' and is considered to be a sacred place along the Inca Trail before coming to Machu Picchu.

Intipunku: Intipunku is also called the 'Sun Gate' and leads to Machu Picchu. This is a great vantage point where you'll get your first view of Machu Picchu. It was used by the Incas during their ceremonies for the summer solstice in December.

Chachabamba: Chachabamba is an archeological site left behind by the Incas believed to be dedicated to water.