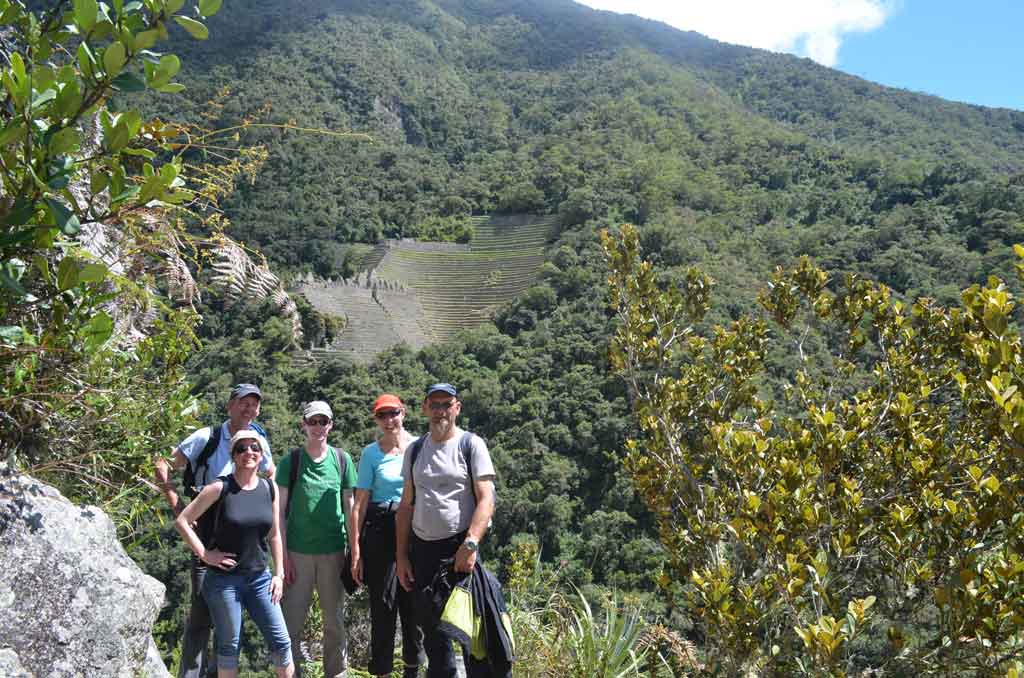 Description
Enjoy a full day Inka trail with a sunset experience in Machupicchu and next day be delight with the Machupicchu Sunrise guided tour.
The short Inca Trail with surrounded by the Andean mountains, primitive lush vegetation and extraordinary ecological varieties. The trail goes through the Machupicchu National Park and enters through the Inti Punku "The Sun Gate" with unforgettable views of Machu Picchu.
Upon arriving to Machu Picchu, enjoy a Sunset free time in Machupicchu.
Next day get a Sunrise guided tour in Machupicchu, with full of fresh energy and good Mother earth energy.

ITINERARY SHORT INCA TRAIL TO MACHU PICCHU 2D/1N
6:30 a.m.
Bus till Ollantaytambo - Train till Km 104/Chachabamba.
10:00 a.m. to 4:30 p.m.
Hike to Machu Picchu. Chachabamba – Winayhayna – Machu Picchu Optional: visit of the Hot Springs in Machupicchu Pueblo
6:00 a.m. to 5:30p.m.
Tour to Machu Picchu: Guided tour Free Afternoon Return by train to Ollantaytambo and bus to Cusco
SHORT INCA TRAIL TO MACHU PICCHU DAY 1
CUSCO - CHACHABAMBA - WIÑAYWAYNA - MACHU PICCHU
---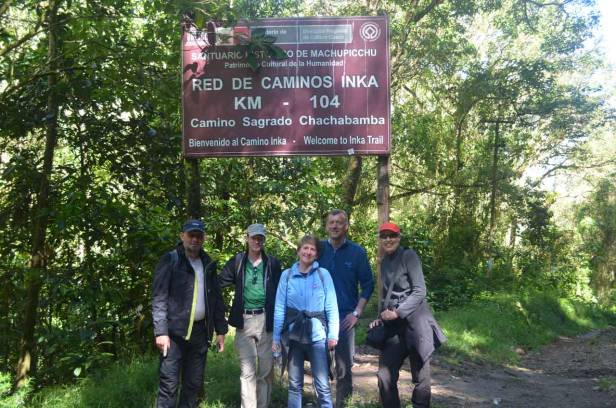 ---
We pick you up by bus from your hotel at 5:40am (depending on the train time) and take you to the train station. We travel by train on a very picturesque route for 2 and a half hours until we reach the kilometer 104 – Chachabamba, where we begin our exciting adventure: Hiking the easy Inca Trail to Machu Picchu. From here, we have a walk of approximately 4 hours up to the Inca site Wiñay Wayna ('Forever Young') (2680m/8792ft).
We then continue on to Inti Punku ('Sun gate') (2730m/8957ft) from where you have your first view over the Majestic Machu Picchu (2400m/7873ft). We walk down the last part of the easy inca trail towards the ancient city itself. Before reaching Machu Picchu, we have a short rest and then descend to Aguas Calientes or Machupicchu Pueblo using the tourist bus. We arrive at around 4:30pm, and transfer to our hotel where we overnight.
Meals: Lunch - Tea Time - Dinner.
SHORT INCA TRAIL TO MACHU PICCHU DAY 2
Excursion at Machu Picchu
---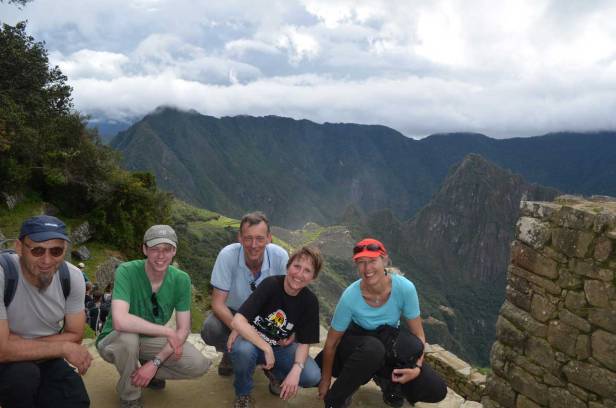 ---
After a rich and tasty breakfast we take the bus at approximately 6am up to Macchu Pichu so we can enjoy the beautiful sun rise. A hiking tour of around 2 hours is given by your tour guide, after which you can explore the mysterious city all by yourselves. When you feel you are full with the mystical vibes of that legendary place we return to Aguas Calientes to catch the train back to Ollantaytambo followed by a bus to Cusco. You should back to your hotel at 10:30pm. And here ends your Machu Picchu hiking adventure. Meals: Breakfast
Meals: Breakfast
Inca Trail 2 Days Video
In this video you will see the sights of the Short Inca trail to Machu Picchu. We begin showing the first day in details such as the sites of Chachabamba, wiñayhuayna, inti punku, Machu Picchu sunshine and a night in Aguas Calientes. Next we show the second day, the exclusive Machu Picchu Sunrise.